Tuesday 10 July 2018

North Island Credit Union Amphitheatre
Counting Crows & Live – Band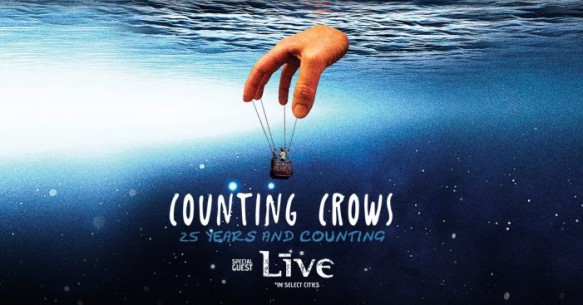 The Counting Crows are coming to the Mattress Firm Amphitheatre, Chula Vista, for their 25 Years And Counting tour with special guests, Live on Tuesday 10th July!
25 years is a considerably long time for a band to be around but the Counting Crows have shown a relentless commitment to touring for their passionate fan base!
Counting Crows' front man Adam Duritz said regarding the tour "The nice thing about having 25 years of music to celebrate and seven studio albums we absolutely love to choose from is that we can play a different show every night,. The nice thing about touring with +LIVE+ is that we get to spend yet another summer with old friends who play great music. We can't wait!"
With 20 singles and 7 studio albums Counting Crows are an international phenomenon with a passionate fanbase so tickets to their 25th anniversary tour are selling fast, so if you want to see Counting Crows with the band Live at the Mattress Firm Amphitheatre, Chula Vista, on Tuesday 10th July buy your tickets today whilst some are still available!