Saturday 08 August 2015

North Island Credit Union Amphitheatre
Fall Out Boy, Wiz Khalifa & Hoodie Allen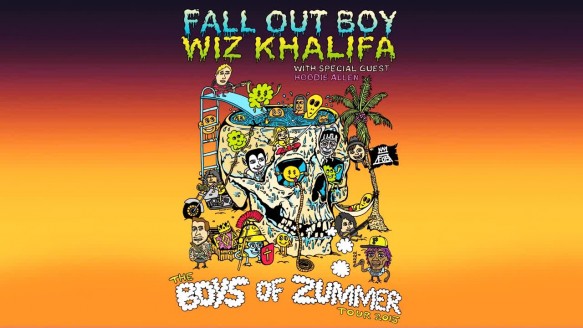 Saturday August 8th sees Fall Out Boy, Wiz Khalifa and Hoodie Allen at the Sleep Train Amphitheatre, Chula Vista, for their Boys of Zummer tour. Headlined by the pop-punk superstars this show is going to be massive.
With the success of his 2014 Under The Influence tour behind him, Wiz will be travelling the country again this summer, visiting over 30 cities across a 3 month period whilst promoting his latest album, Blacc Holiday.
This show is sure to draw pop-punk and rap fans alike, so tickets are selling twice as fast as usual. Buy your tickets now whilst they are still available.