Saturday 19 May 2018

North Island Credit Union Amphitheatre
Lynyrd Skynyrd & The Outlaws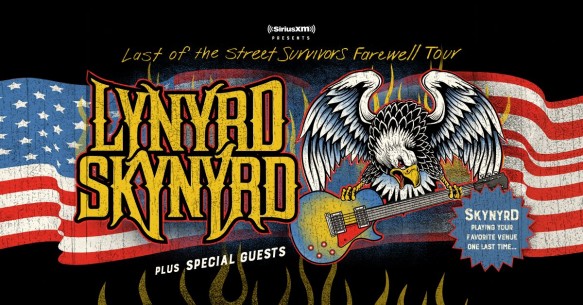 Lynyrd Skynrd is coming to the Mattress Firm Amphitheatre, Chula Vista, for The Last of the Street Survivors Farewell Tour on Saturday May 19th.
Every band at some point has to have their last tour, and after 41 years 2018 is the year Lynyrd Skynrd have announced their farewell tour, The Last of the Street Survivors Farewell Tour.
With a catalog of over 60 albums, sales beyond 30 million worldwide and their beloved classic American rock anthem "Sweet Home Alabama" having over two million downloaded ringtones, Rock & Roll Hall of Famers Lynyrd Skynyrd remains a cultural icon that appeals to all generations.
This is the last time you will be able to see Lynyrd Skynyrd on tour so tickets are going fast and will likely sell out. If you want to be a part of this memorable tour buy your tickets now whilst you still have the chance or regret it forever.