Saturday 25 October 2014

North Island Credit Union Amphitheatre
Phish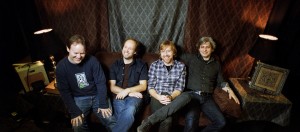 American rock band Phish, formed in 1983 at the University of Vermont, is famous for its improvisational musical style which has turned them into a true live phenomenon with a loyal fan base.
Even though their success is mostly grounded in their live performances, they have also released various studio albums throughout their career, the most recent being Fuego, which was released on June 24, 2014, debuting at number 7 on the Billboard 200 chart. On October 25, they bring their 2014 Fall tour at the Sleep Train Amphitheatre where they will deliver one of their original live performances.
Buy your tickets today and enjoy a truly unique show.