Friday 24 August 2018

North Island Credit Union Amphitheatre
Rob Zombie & Marilyn Manson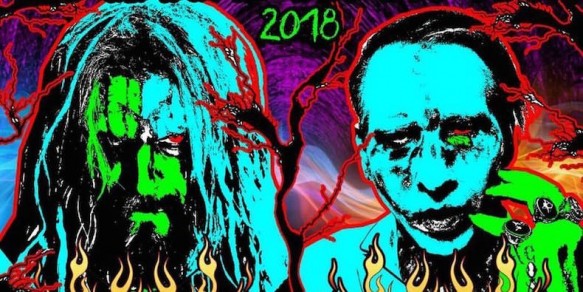 Rob Zombie and Marilyn Manson are coming to the Mattress Firm Amphitheatre, Chula Vista, for the Twins of Evil Tour: The Second Coming on Friday 24th August.
Rob Zombie has begun mixing his new album with producer Chris "Zeuss" Harris with an expected release in 2019, fans are eagerly hoping for a glimpse of some new material this year! With guitarist John 5 compared the shock rocker's upcoming album to The Beatles' groundbreaking LP "Sgt. Pepper's Lonely Hearts Club Band", saying that it is "by far the best Zombie record that he's ever done."
Marilyn Manson recently announced on the BBC Radio 1 Rock Show that his favourite song is "The Speed Of Pain" from Mechanical Animals after being inspired by a Time Magazine article. Holding the Prince of Darkness crown, 1993-present, Marilyn Manson have had 3 platinum releases, 3 gold releases and 8 album releases in the top 10!
Both bands have absolutely massive followings and impressive careers spanning decades and ticket sales are reflecting that popularity! If you want to see Rob Zombie and Marilyn Manson on the Twins Of EviL Tour buy your tickets today whilst they are still available.
If Twins of Evil tickets are sold out, exclusive bundle tickets for Ticket To Rock which features this show might still be available here.